Karen Trylovich
Bob signed on as my agent to sell my Mother's house. I was very frustrated as I had already been through two realtors and a year of the house being on the market. The economy was bad, but I never received an offer or advice as to how we could better market the house for more interest, other than a drastic decrease in price or making major renovations. We had no idea as to how many people were being shown the house as it was empty, I received very few updates.
Once we contracted with Bob, we began getting immediate interest. He marketed the house differently with pictures which were more appealing, marketed different amenities drawing a different type of buyer and used on-line resources more aggressively. I received on line feedback on most of the showings of the home by potential buyers. This also gave me a view of the activity level which I had no visibility of in the past.
Within three weeks, we had an offer which we turned down; in another two weeks we received a better offer which we accepted. Bob provided honest advice and feedback. He assisted with necessary unexpected repairs and always looked out for our best interest.
Since I had experienced two previous realtors, I was delighted with the professionalism and manner in which Bob handled our situation. I highly recommend Bob as a go to realtor who will be very aggressive in selling your home.
---
Randall Kessler, Attorney -Kessler, Schwarz & Solomiany, PC
"I've known Bob for years, and I wouldn't even consider using another realtor. He's not only a true professional, but an even better person. I trust his judgement because I know he's done his homework."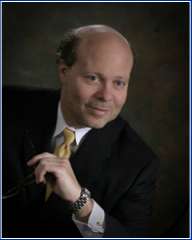 ---
Charles Davis, analyst Fox Sports
"I've worked with Bob, he's one of the best in the business. A real class act."

---
John Knight
"We all choose real estate agents for the same reasons: Trust and Determination. Bob has these qualities in abundance. I have known him and enjoyed working with him on business, civic and church activities. He has earned my trust. I have recommended him to both friends and family. I hope you will choose Bob when looking to buy or sell Real Estate in the Atlanta Metro Area."
---
Sharon Doyle
"From contract to closing and beyond, Bob Fiscella took all the hassle out of our homebuying experience. He made it the most seamless home purchase we'd ever experienced."